Welcome
Welcome to our website. It is designed to bring you up-to date with life in St. Maria Goretti Nursery School. I hope you enjoy browsing the information and photographs.
In St. Maria Goretti Nursery School our aim is that all children will experience a wide range of challenging, learning opportunities in a happy, secure environment that enhances their self-esteem and confidence and lays the foundations for lifelong learning.
St. Maria Goretti Nursery is a well-established nursery school set in the heart of the Whiterock area of West Belfast and St. John's Parish. The Nursery school opened in September 1983 and it is built on the site of the former O'Hare's farm. The School was purpose built by the parish of St John's and is a Department of Education Catholic Maintained School. Fifty-two full aged children, aged between 3 and 4 years old, attend full-time which includes a midday meal.
The nursery has a children's entrance path from Whiterock Gardens and an entrance for vehicles on the Whiterock Road. There are 2 classrooms in the school, 2 quiet story rooms, 1 activity hall, 1 staff room/office and a utility room. Each classroom has its own bathroom with 3 toilets and wash-hand basins. The school also has a recently refurbished kitchen where meals are served.
Outdoor accommodation consists of a safety surfaced covered area with shutters, a large paved path, a mini beast garden, a play house, a large tar macadam playground, a willow tunnel, a climbing frame/slide and a lawn garden. We also have a large covered sand pit, flower beds and digging areas. There are 5 outdoor stores and a small car park.
Throughout the year we offer a variety of educational trips to places of interest and we regularly invite visitors into the school to enhance the nursery curriculum. Parents are actively encouraged to participate in the life of the school through parent/teacher meetings, school reports, newsletters, parent workshops and social events.
The Board of Governors take an active role in all the affairs of the school and strongly supports the work of the staff. They are committed to maintaining the high quality leadership and management of the school.
Ms S Heaney
Acting Principal
Latest Photographs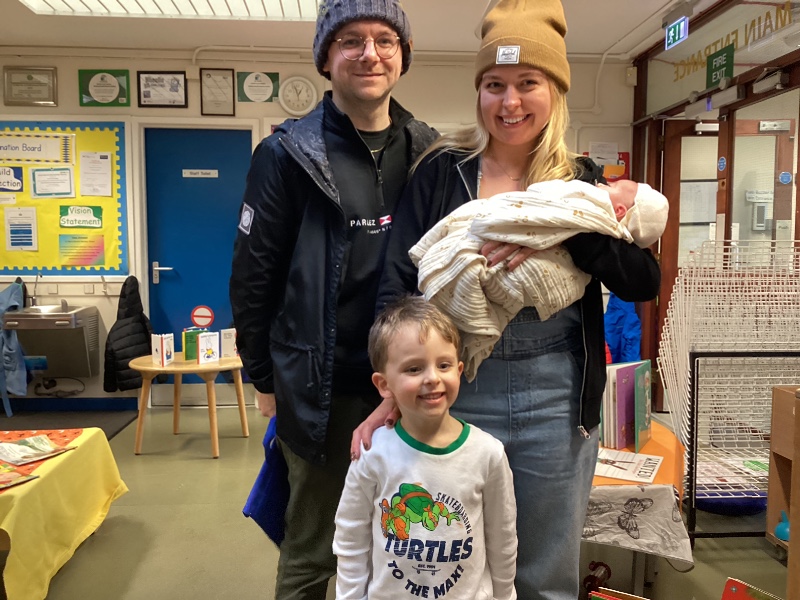 Upcoming Events...
Monday, 11th December 2023
Mini-explorers mindfulness sessions
Monday, 18th December 2023
Nursery Open Day 2-3pm. Nursery children will finish early at 12.30pm
Mini-explorers mindfulness sessions
Tuesday, 19th December 2023
Mr Hullabaloo Winter Panto show
Friday, 22nd December 2023
Nursery closes at 11am- Own clothes
St Maria Goretti Nursery School, 12a Whiterock Gardens, Belfast, BT12 7PS | 028 90234882